What's Our Story?
Find out more about how it all began, and how our mission, vision and values keep us inspired, insightful and innovative. Get a feel for HEL's human approach to business, and how it attracts and retains customers, ensures brand advocacy, and invites long-term collaborative partnerships with some of most respected names in motorsport: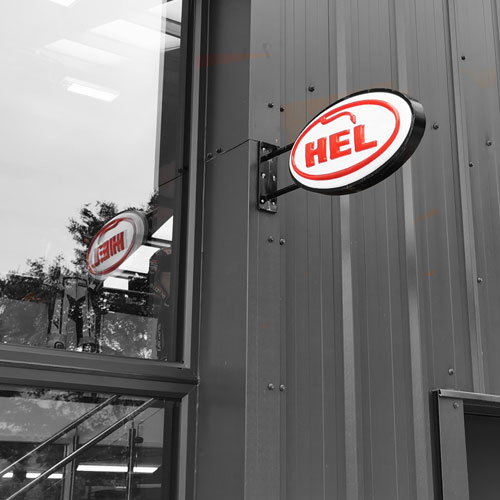 How Do We Do It?
You can also check in on our manufacturing processes and approach, our quality control and certification, and our continuously expanding OEM credentials:
How Do You Do It?
Whether you're an individual enthusiast, a jobbing mechanic, or run or support a race team, we're here for technical consultation and support Here's our simple guide to installation:
Where in the World?
We like to think people can access HEL Performance parts and service wherever they are in the world. That said, there can never be too many options, so we're always happy to grow the international dealership:
#teamHEL Sponsorship
Our sponsorship means you enjoy free or discounted premium brake products and support, while we get our name even more 'everywhere' than it already is! Find out how HEL sponsorship makes everyone a winner.